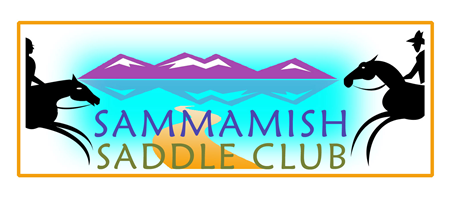 Welcome to the Sammamish Saddle Club's website.
Our Mission Statement: To educate the public on the benefits of Equestrian Overlays and open space in our urban community. To preserve, improve, and maintain the Beaver Lake Park for equestrian recreational use. To construct and maintain a public riding arena. To encourage an interest in environmentally sensitive horsekeeping and good horsemanship through educational seminars and other appropriate venues. To work with trail advocacy groups to help create, preserve, and maintain multi-use trails within the City of Sammamish, connecting to the King County trail system.
Sunday July 16th 2006

New Announcements Posted. Check the Calendar for details.

[ Home ] [ News ] [ Calendar ] [ Classifieds ] [ Membership ] [ Links ] [ Contact Us ]