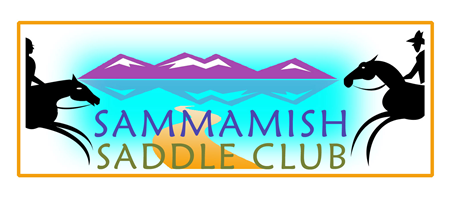 Classified Ads
FOR SALE:
Woodinville – An immaculate Woodinville house atop Hollywood Hill adjacent to the Tolt pipeline. 1.10 acs, fenced & crossed fenced with a barn & gates accessing the pipeline for miles of riding tails. For more pictures and info go to: http://www.jillsjolin.mywindermere.com.
---
4 bed/1.75 ba home for sale on 1.88 acres!
Great horse property. Home has been beautifully remodeled – everything new in 2001 – roof, siding, windows, doors, electrical, plumbing and more! Tasteful colors throughout, oak harwood floors, limestone and tile radiant heated floors, custom kitchen, entertainment-sized deck w/hot tub! 2809 238th Ave SE.
URL – http://www.pnwrealty.com
$609,500. Call Jennifer Hiatt @ 206-718-7461 to schedule an appt to see!
---
Custom imported Roosli dressage saddle 16″
I bought this saddle for my mare but it never quite fit her after her baby. (I can relate). It has been gently used and well cared for. The cost to buy one new is $2400 and this popular high-end saddle holds its value well. It is appraised at $2200 but I will let it go for $2000, as I need to get my mare something that fits her "new figure". Don't wait too long; this is a hard to find saddle and a total joy to ride in. I'm in Redmond if you would like to come try it out.
Asking $2000 Contact Lee at (425) 222-7100 or email me at [email protected]
---
WANTED:
Looking for kindred spirit to share my house and perhaps barn. 3 bedroom on 5 acres in Fall City, 2 stall barn with gravel runs and 4 pastures. Quiet, lovely setting with horsey neightbors. Large house, outdoor dog/cat OK. Rent $1,000.00 month, 1/2 utilities, horse negotiable. Contact Michele at (206) 605-1174. End of May occupancy, references required.
Wanted – someone to rent a brand new, 1-bedroom apartment. Very rural setting, but close to Sammamish QFC. Rent reduced if you are willing to help with farm/horse chores. :0) Contact Sharon Steinbis @ (425) 557-5395 or [email protected]
---
FREE:
Add your classified ad here!
Tuesday December 27th 2005

Come to our next meeting on January 9th at 7pm at the Beaver Lake Lodge! More info on the Calendar page.
[ Home ] [ News ] [ Calendar ] [ Classifieds ] [ Membership ] [ Links ] [ Contact Us ]