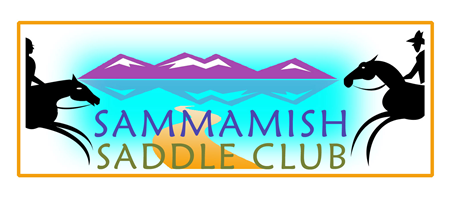 Calendar of Events for Winter 2005!
Annual Equestrian Christmas Caroling – The Saddle club is doing our annual equestrian Christmas caroling around the Bridlewood circle neighborhood. If you are interested in joining us please meet at the Bridle Trails parking lot @ 2:00 PM on Saturday, Dec. 17th to tack up. Reminder that it now costs $5 to park. A thermos full of warm stuff is always welcome after this one as it's usually pretty cold. We will supply song sheets and people really get a kick out of the horses all dressed up.
General Meeting – Next General meeting is scheduled for January 9th @ 7pm. We will be hosting a guest speaker discussing the state of equestrian real estate on the eastside. Meeting will be held at the Beaver Lake Lodge.
NOTE: We welcome guest speakers at our monthly meeting. If you or someone you know is interested in volunteering to give an educational presentation please contact Laurie (425.391.1657) or Lee (425.222.7100).
Get Your Club Gear – Sammamish Saddle Club T-shirts, Vests and Jackets will be for sale at every club meeting or you can contact Shaila @ 425.466.7168 to order.
Beach Trip – Friday, August 4th, 5th and 6th – We will be going on our annual Ocean Shores ride. The club has reserved a beach front house that sleeps 10 and reserved 12 stalls @ San Sea Stables. If your interested in going or need more info please contact Laurie Tarantola @ 425.391.1657
Tuesday December 27th 2005

Come to our next meeting on January 9th at 7pm at the Beaver Lake Lodge! More info on the Calendar page.
[ Home ] [ News ] [ Calendar ] [ Classifieds ] [ Membership ] [ Links ] [ Contact Us ]